2022.08.05
Win FREE GUNPLA during GBO2 4th Anniversary Newsletter Sweepstakes!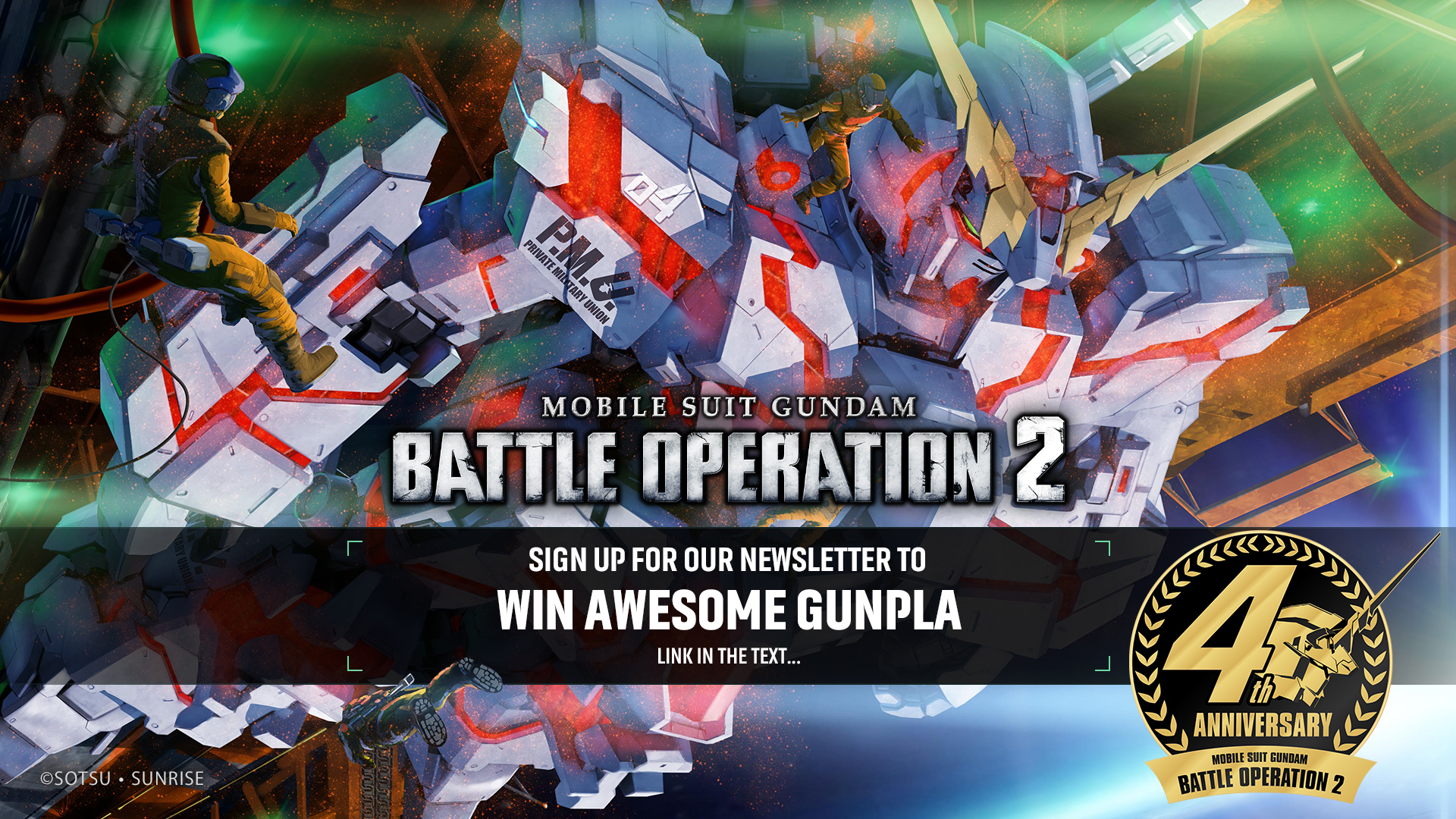 ※Open only to residents of the U.S
This month Mobile Suit Gundam Battle Operation 2 celebrates it's 4th anniversary with events and freebies just for loggingin and playing! To learn more about in-game activities and how you can even get your own Gundam Unicorn mobile suit click HERE.
In addition, we are holding a special contest for singing up for the Official Gundam Newsletter! Get the latest info on Gundam video games, anime, toys and models delivered straight to your inbox!
Enter now to win one of the following Gunpla:
MG 1/100 UNICORN GUNDAM 02 BANSHEE Ver.Ka
PG 1/60 RX-0 UNICORN GUNDAM
MGEX 1/100 UNICORN GUNDAM Ver.Ka [PREMIUM "UNICORN MODE" BOX]
Sign up for this contest by clicking "
HERE
" !